I speak about humanity's current challenges and future transformations.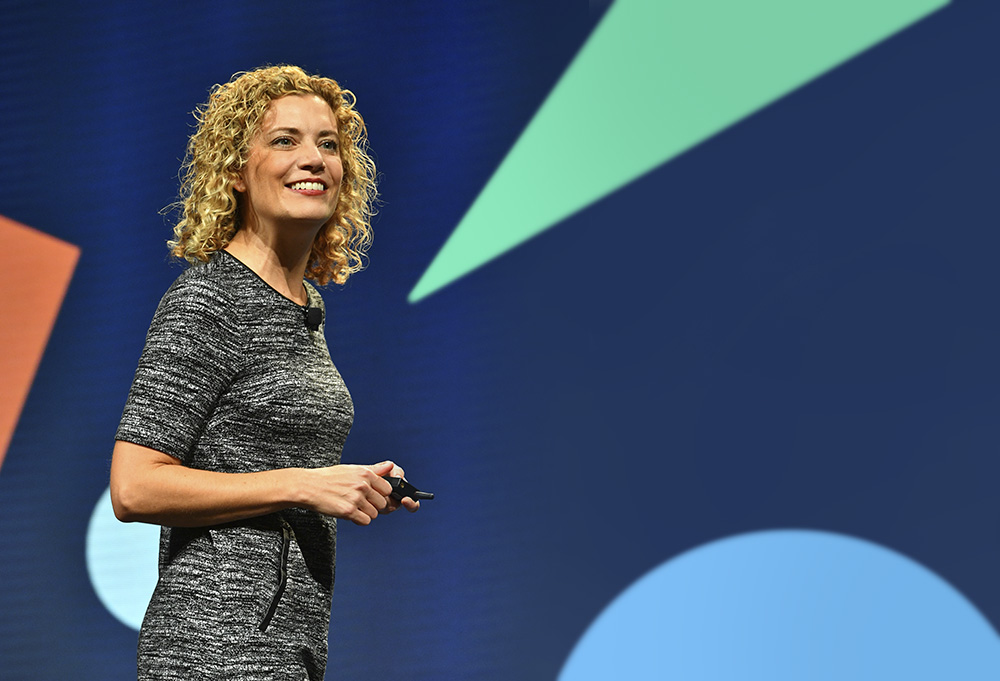 When discussing the current challenges and the transformations that lie ahead for humanity, it can feel overwhelming — even frightening — for audiences to truly absorb what's unfolding.
That's why every time I step on stage, I don't just bring credibility, experience, and an ability to translate complex concepts into clear, relevant language — I also bring humor, personal stories, and dynamism to the room.
Whether I'm in the TedX spotlight, or speaking at universities, companies, conferences or events, I firmly believe there's no need for fear mongering when it comes to our uncertain future. Instead, my goal is to help audiences feel excited for the journey, and the process of building their own resilience and futureproofing themselves and their businesses.
Disruption can feel jarring. But when people understand the tremendous power they hold, even in times of change, the entire planet (your organization or event included) benefits for years to come.
National Association of Stock Planning Professionals
While I often tailor my talks to the needs of your audience, here are a few of my go-to topics:
The Future of Now
The Path from Where You Are to Where We Are Going // How we work, how we live, how we are has changed. The disruption of the pandemic has accelerated structural and societal transformations that were already in motion, and inviting us to create a world that is more collaborative, more inclusive, and more empowering. This dynamic conversation explores how we can move forward together.
The Future of Work
The Future of Work // The fourth Industrial Revolution is well on the way — bringing massive change, excitement, and volatility with it.
In this talk, I'll share the three things all of humanity will need in order to thrive in the face of this disruption, no matter how great.
The Future of Recruiting // Finding the best talent for your organization has always been a challenge. However, as the future of work continues to unfold, more and more organizations will realize: attrition and retention doesn't even scratch the surface of the real challenges.
I'll walk your audience through the obstacles ahead, what they'll look like, and what to do about them.
The Future of Career // Our careers depend on how well we rise in the face of disruption — and the best way to do that is through deliberate career design. While most people around the world are incredibly unhappy at work, we should ask ourselves: why do most of us end up there? And how can we turn that experience around, and future-proof our careers by pursuing fulfillment together with financial freedom?
I'll help your audience prioritize happiness at work, and gather all the tools they need to thrive in the face of massive industry shifts.
The Future of Education
For parents/non-educators: Together, we'll explore questions like: How can parents and guardians prepare themselves and their children for what they'll need to learn to thrive in the future?
How can we turn education into a tool to help build resilience, and teach the next generation to be flexible in a world that's perpetually transforming?
For educators and administrators: Administrators and educational organizations can see the writing on the wall: the very nature of education is changing (and not just as schools make a necessary shift from in-person to virtual).
How can institutions continue to grow in the perpetually-transforming market, and provide a world-class education to students at the same time? In this talk, we explore both possibilities.
To book me for your next event, get in touch with my team below for more details, and pricing: