Future-led Leadership™
in the Age of AI
Global Leadership Training Summit
Unlock the tools to become an empowered leader in this age of increasing uncertainty.
The age of AI is here.
What are you going to do about it?
The velocity of change in our world has moved from incremental to exponential to instantaneous. New tech, which once took decades to integrate into society, is now taking only a matter of days or weeks to reach millions of people - and it's not slowing down.
AI and machine learning are transforming society as we know it, including our understanding of business and how we work, and they're only two of many accelerating technologies. Additionally, attrition, burnout, job insecurity, reduced employee engagement and more, are all creating a large gap in our ability to adapt, thrive and lead in the now.
This moment, and this workshop, are inviting you to step into leadership like never before, and learn the tools to both navigate and shape the future in the face of these endless disruptions.
Together, we can achieve our mission of empowering 1,000,000 million women to thrive in this age of AI.
Exclusive, 3-hour leadership training, designed for the NOW.
Join Forbes Leading Female Futurist Elatia Abate, along with prominent female leaders for a global experience that will change the way you think about AI and all of the disruptions in our world. It's time to start embracing these global changes, so you can lead with confidence and move past disruption!
All participants will get access to:
A live 90-minute workshop, followed by a 45-minute moderated panel
Educational tools including the Regenerative Resilience™ Framework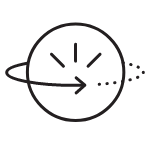 A clear understanding of our present world and how it applies to our leaders right now
This investment, normally worth thousands, is available for free!
What You'll Learn in Our Interactive Summit Workshop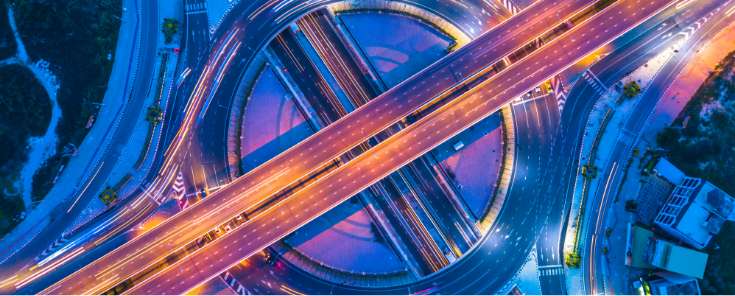 The Context of Our Current Age
Understand the continuous challenges we're facing, and why the world is changing so quickly. You'll be invited to think from an entirely new perspective that is non-linear and global—the lens through which we'll view all content and conversations.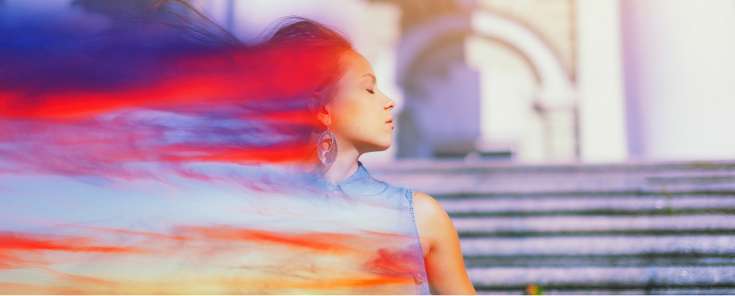 The Concept of Regenerative Resilience™
Regenerative Resilience™ is a set of cutting-edge leadership tools designed for this age of AI. It empowers leaders to shed the constraints of antiquated models, move beyond exhaustive resilience into regenerative possibilities and restore themselves to higher states of thinking, doing and being in the face of ongoing uncertainty.
The Three Pillars of Regenerative Resilience™
Discover freedom, power and purpose.
Learn how to develop a crystal clear vision for what you want to create and why it matters to you, along with establishing boundaries to protect it.
Discover an alternative to exhaustive strategies.
Learn how to control your fear and lower your cortisol levels in the face of continuous challenges and uncertainty.
Discover possibilities, together.
Learn how to authentically connect using technology, build stronger relationships based on shared values and develop collaborative solutions.
Who You'll Meet In Our Expert Panel
Join our experts in Future-led Leadership™ for an insightful conversation following the workshop.
Nancy Giordano
Strategic futurist and bestselling author of LeaderING, Nancy helps visionary leaders and organizations transform to meet the escalating challenges of our world.
Full line-up coming soon!
Take Action and Register Today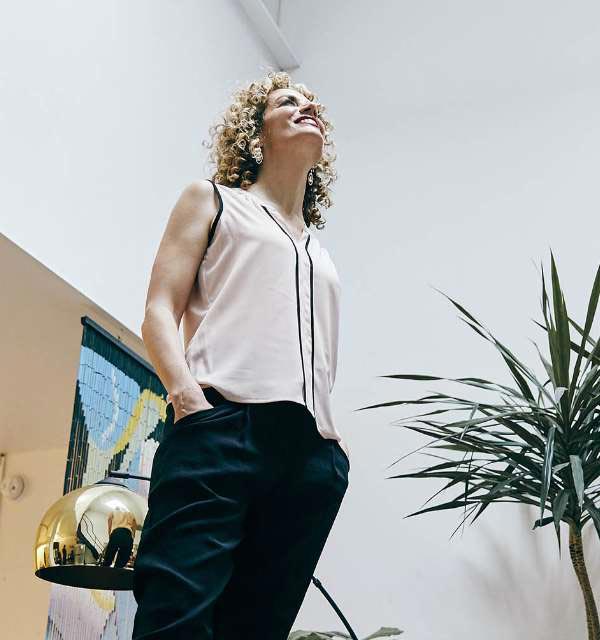 Join us in empowering today and tomorrow's leaders.
Help us make a BIG impact on our leaders, especially women, by becoming an event sponsor or partner. Enjoy exclusive access to experts, resources and a global audience.
For Women Leaders and Other Trailblazers Wanting to:
Strengthen their ability to lead in times of disruption
Become effective strategic planners and communicators
Learn tools that apply to their day-to-day work and leadership challenges
Develop practices that will increase engagement in the workplace
Manage their stress and burnout caused by sustained uncertainty
Restore themselves to a higher state of thinking, doing and being
Feel inspired, empowered and ready to not only survive, but thrive
Meet the Electric Event Leader
Renowned Future of Work Expert Elatia Abate
Elatia is an entrepreneur on a mission to revolutionize the way leaders understand, train and fuel their leadership. Her Future-Led Leadership™ tools have been utilized by global organizations including PwC, Verizon, and Grupo Globo.
She's also a sought-after keynote speaker for corporations, and instructor in the Continuing Studies Department at Stanford University and Executive Education for University of Chicago's Booth School of Business. Elatia educates audiences around the world on topics such as leadership, resilience and the future of work.


"Individuals rarely leave a professional conference or a leadership development program and implement the content they learned there. When Elatia delivers a program, the outcome is different. The strategies and tactics she shares stay with you. They will become a part of the success plan for your organization and yourself."
—Ken White, Associate Dean, MBA & Executive Programs. College of William & Mary, Raymond A. Mason School of Business
Building on The Success of Last Year's Pilot Event
The first ever Future-led leadership™ event, held last year on International Women's Day, ignited a global conversation with 16 countries and broadcast live to a Facebook Group with 450,000 members.
This year it's back, and bigger than ever! Thanks to additional preparation time, momentum and support from our sponsors we're impacting more women and leaders around the world, and giving them the tools they need to thrive in the age of AI.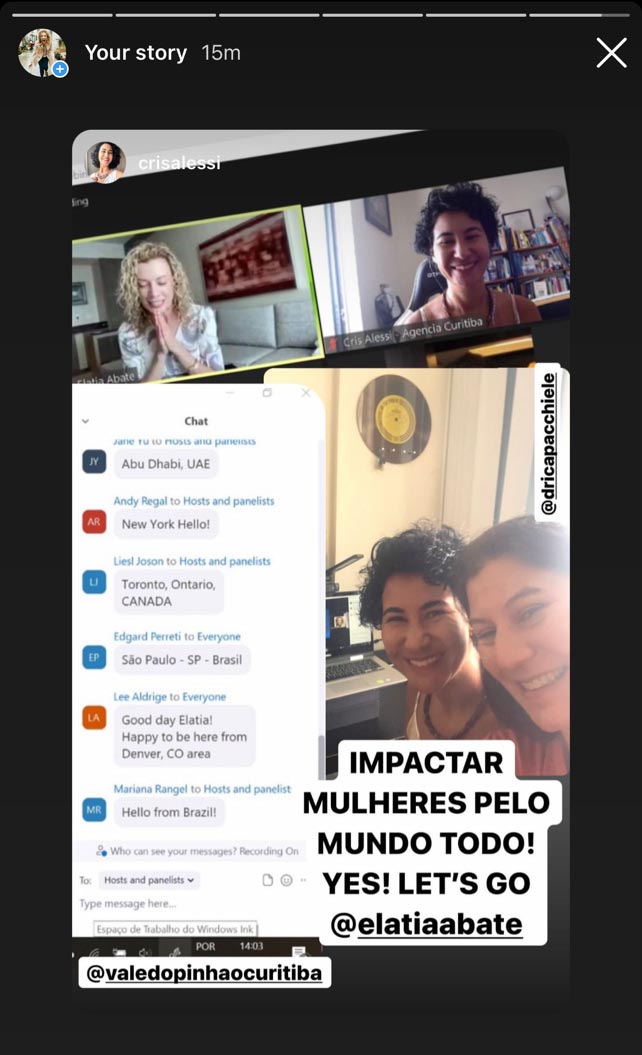 "Our goal was to inspire our partners to think big about how disruption and rapid technological change will lead to possibility, while setting the stage for the next generation of leaders to take up the reins of the firm. Elatia made our meeting an unqualified success."
—Anthony Viel, Managing Partner & Chief Executive, Deloitte Canada
"Elatia challenges the business status quo through data insights, and then organizes action toward a new norm with an impactful outcome in mind. Her leadership style is experiential and inclusive, and the output of her work brings people together in an enduring way. She coaches leaders to be regeneratively resilient, and offers a framework to extend that learning to the workforce."
—Nimma Bakshi, PwC, Managing Director, Global Alliances & Ecosystems
Transform yourself and your teams today.
The world is moving fast. It's on you to learn how to lead in this age of instantaneous change.